tribal arrowhead and arrow long brass necklace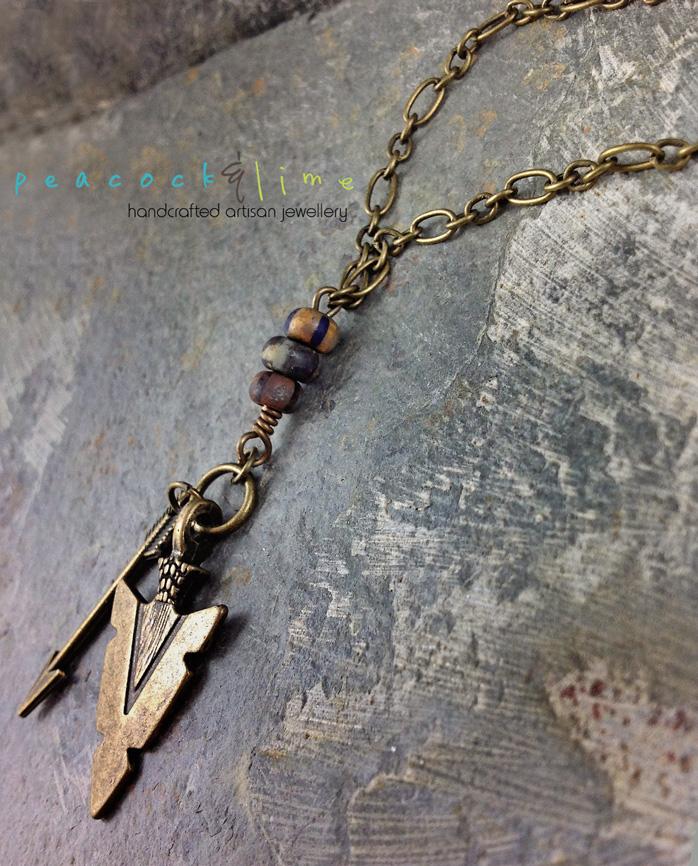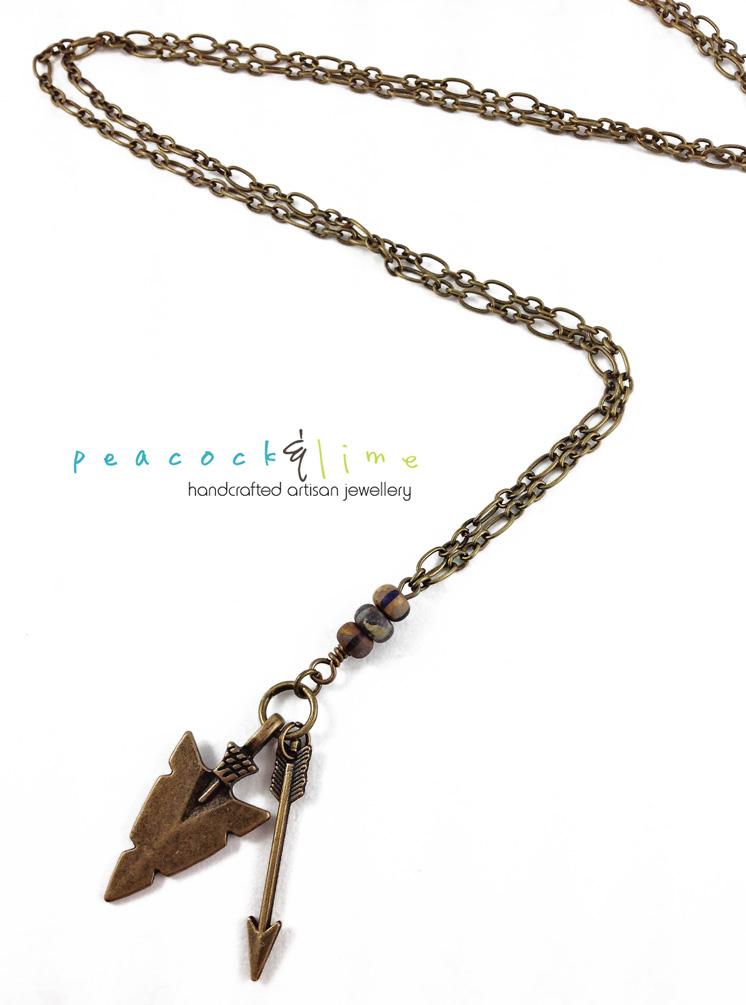 Product Details
Inspired by strength ... this simple Tribal Arrow necklace incorporates a large brass arrowhead charm paired with a smaller arrow, and natural, earthly colored czech glass striped beads- then finished with a long simple brass chain.
* please note that the striped beads may not be exactly as shown, definitely similar in color, but being handmade, they may differ slightly from those shown.

The chain length measures approximately 33" with a 2 1/4" arrow & arrowhead focal pendant and can also easily slip over the head.

"An arrow can only be shot by pulling it backward. So when life is dragging you back with difficulties, it means that it's going to launch you into something great. So just focus, and keep aiming"
― author unknown

A strong & powerful reminder ... this is a necklace that can be worn everyday - either on it's own, or with others for a layered effect.