wanderlust // natural brass charm necklace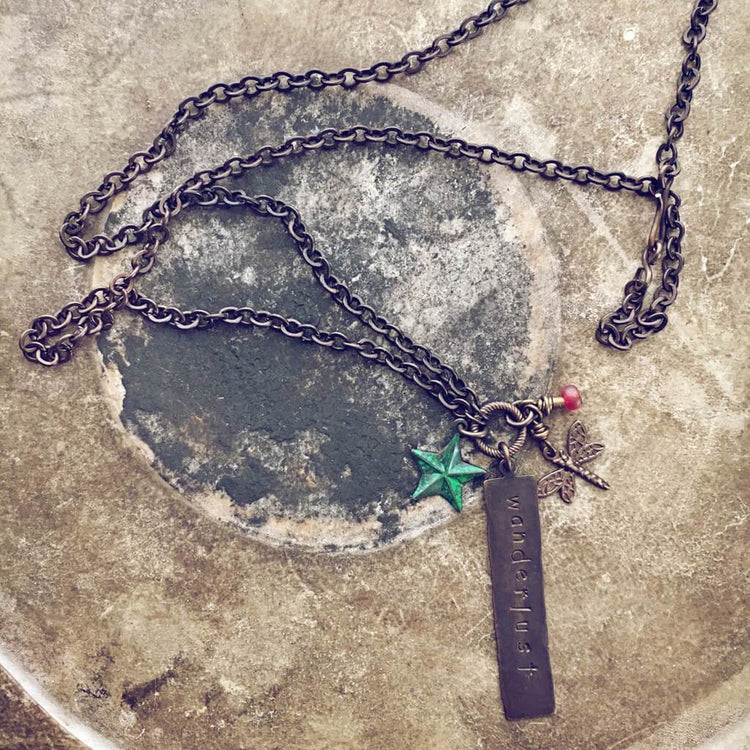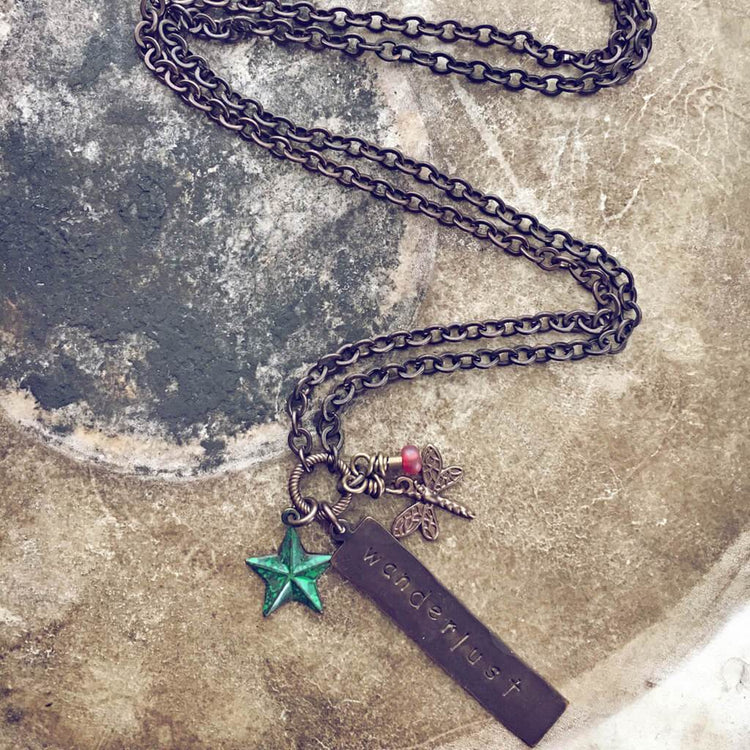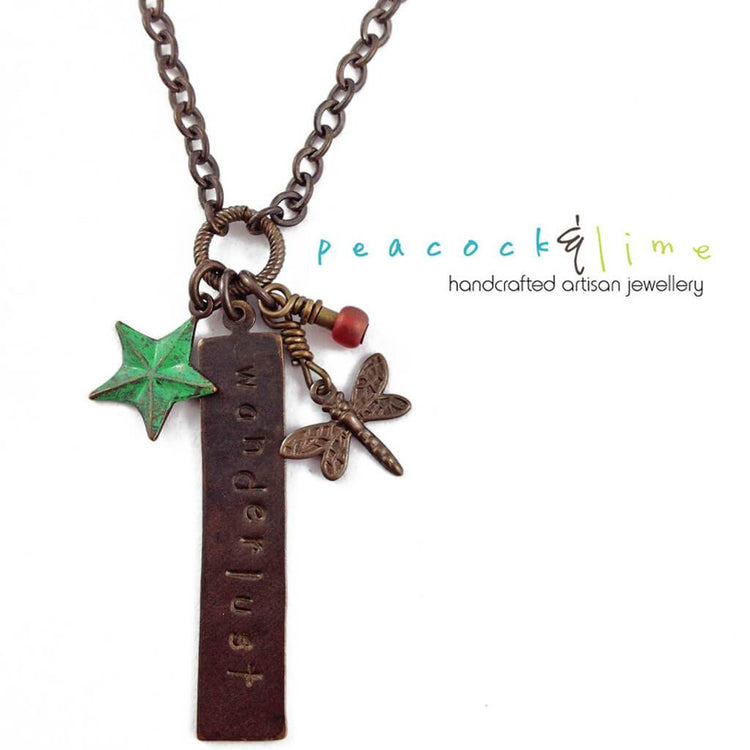 Product Details
If you could pack up and leave right now ... where would you go?
Let the journey begin ...
Wanderlust hand stamped necklace... 
an alluring vintage-inspired necklace that incorporates a natural brass tag with the word "wanderlust" hand stamped on to it, a tiny dragonfly natural brass charm, a hand patina'd brass star charm and a pretty little iridescent red bead.
The chain length measures approximately 24" with a 2" tag & charm cluster dangle. It can easily slip over the head, but also incorporates a simple hook clasp for easy closure.
Never let your mind tell your heart not to wander. 
An enchanting piece that can be worn everyday - either on it's own, or with others for a layered effect.
* please note:  due to the nature of handmade ... the hand stamped lettering and the patina color markings may differ slightly than as shown. Each piece is individually made by hand and is therefore unique ... no two are ever exactly alike.