yin and yang // camel agate, lava rock and hematite bead bracelet set
Hurry, only 1 item left in stock!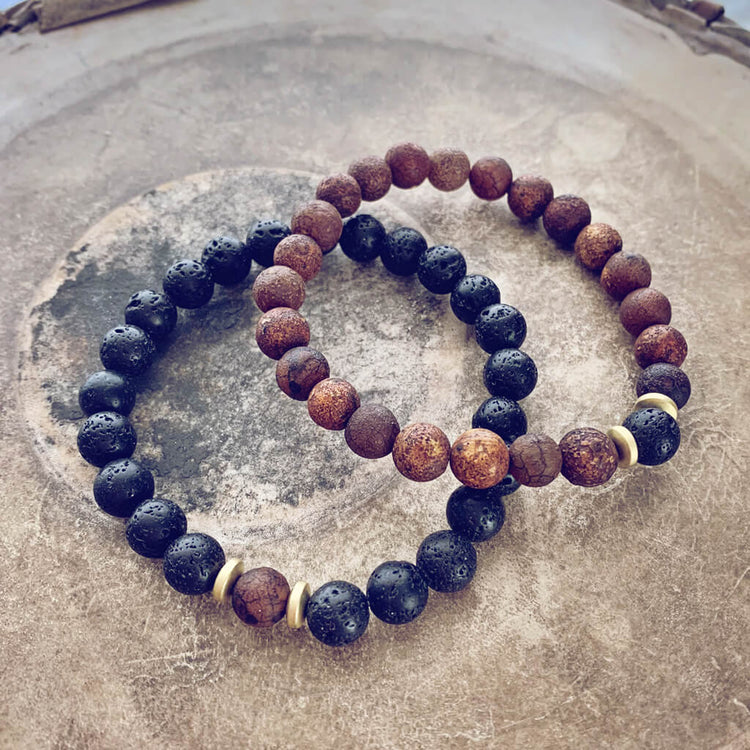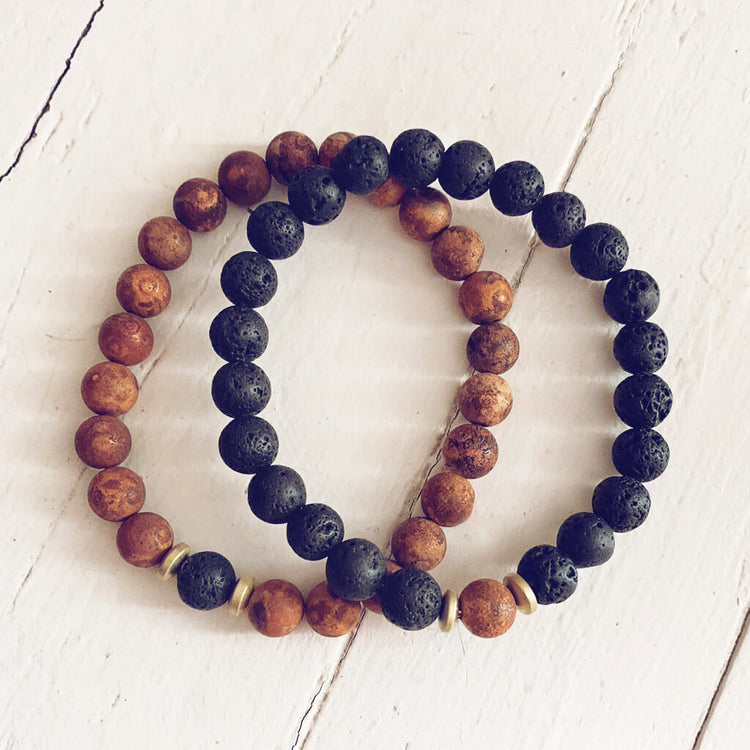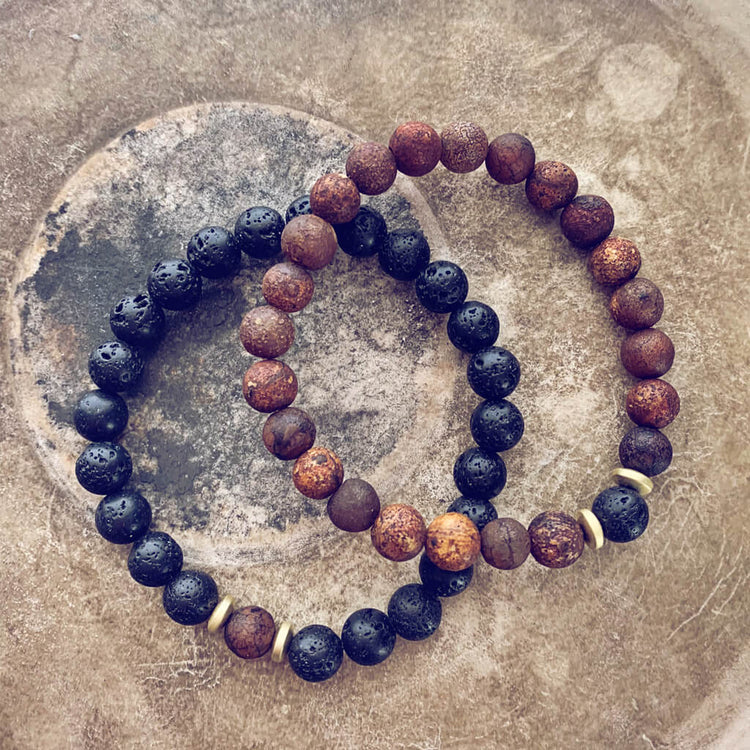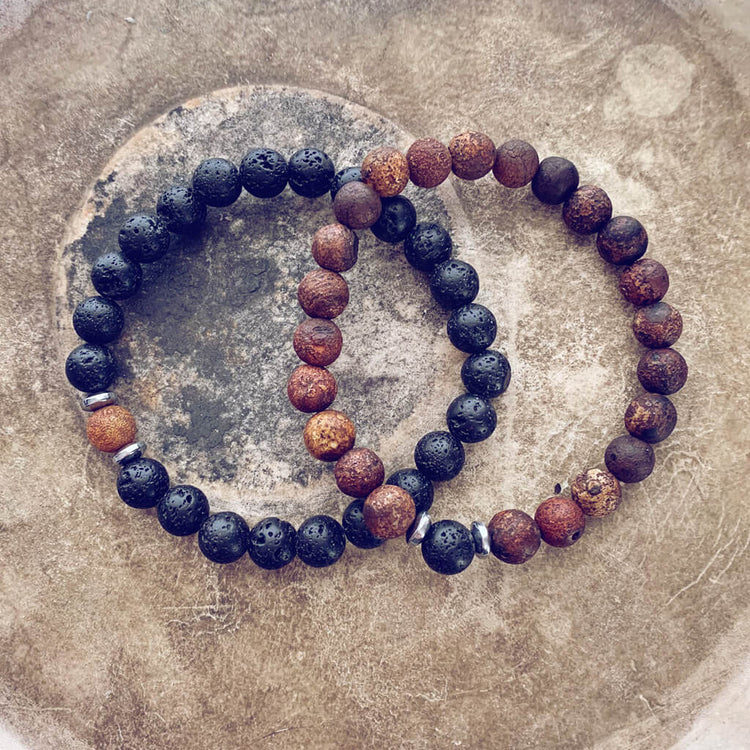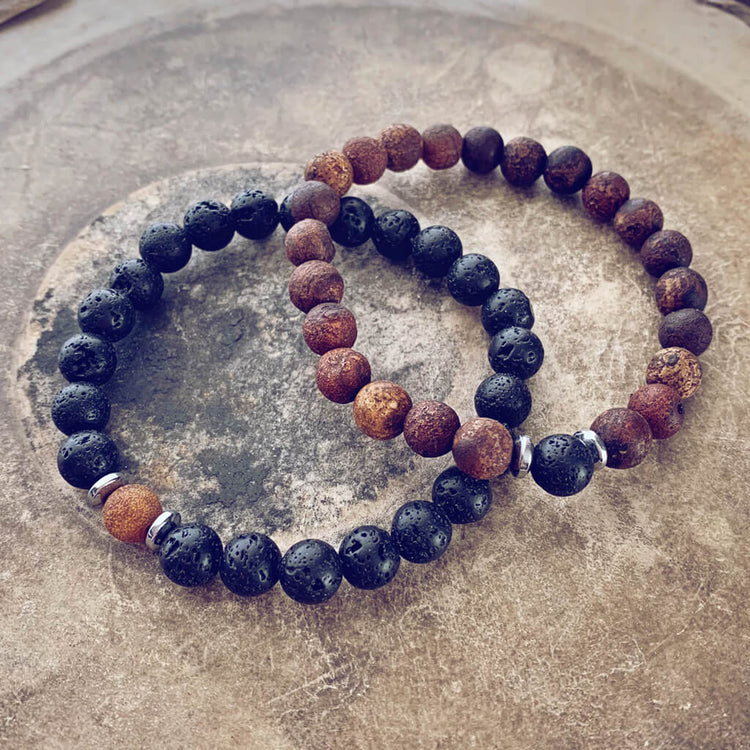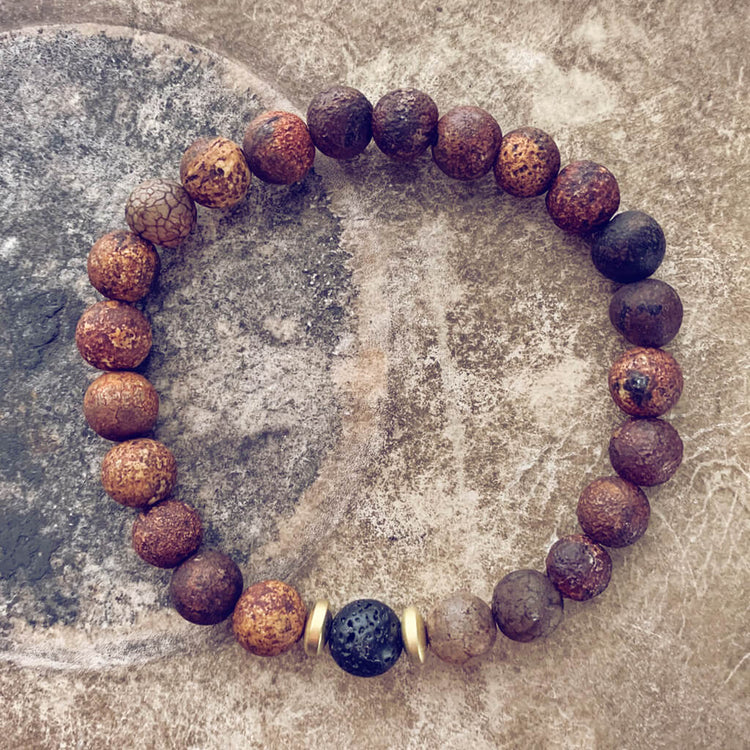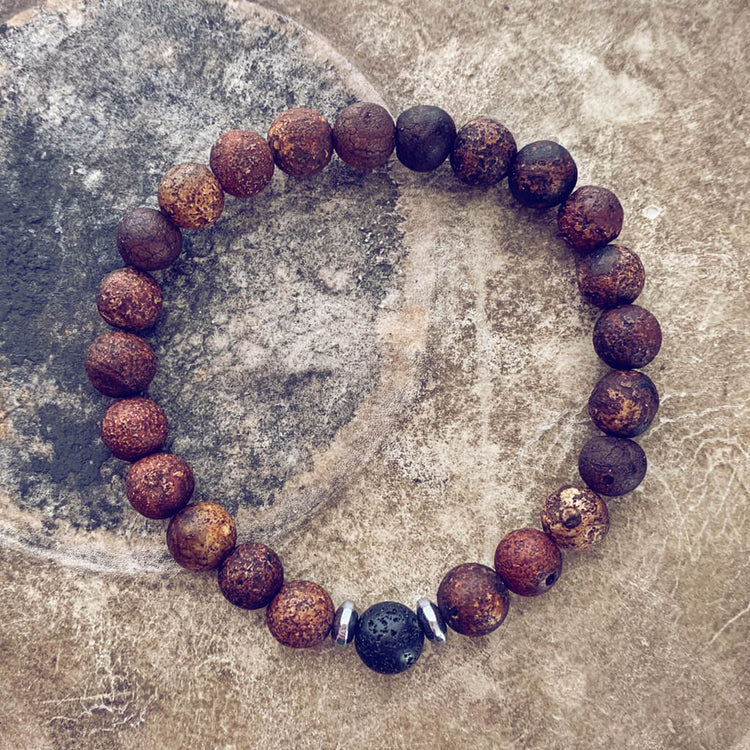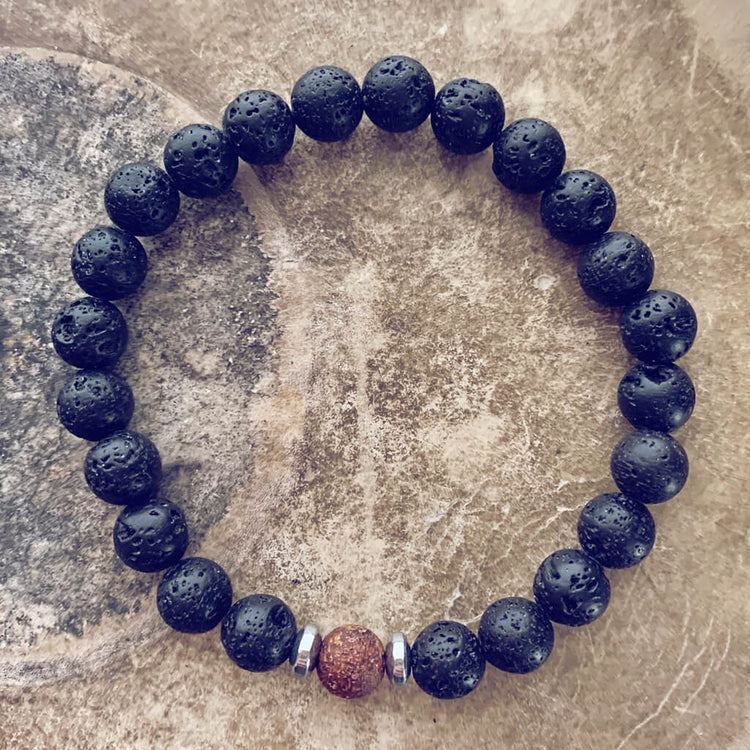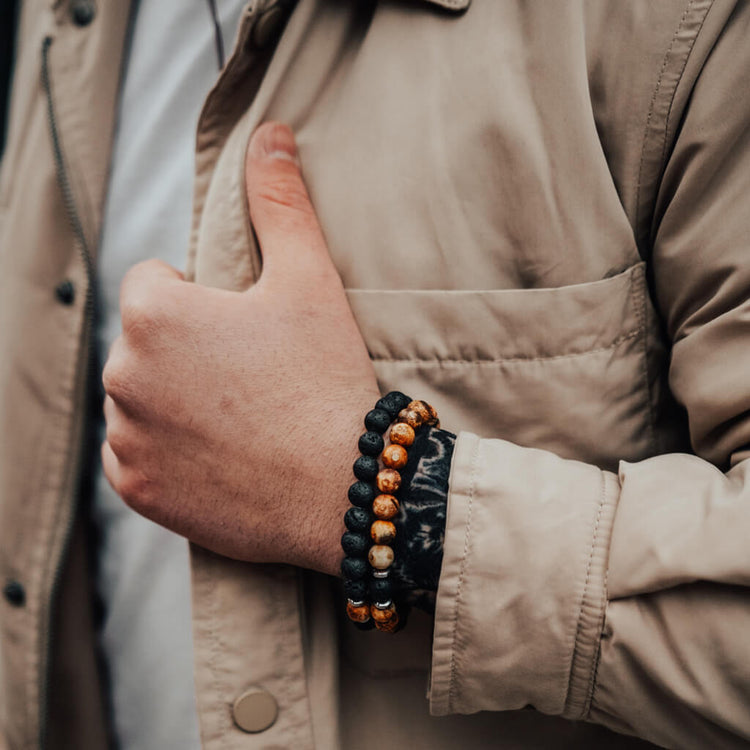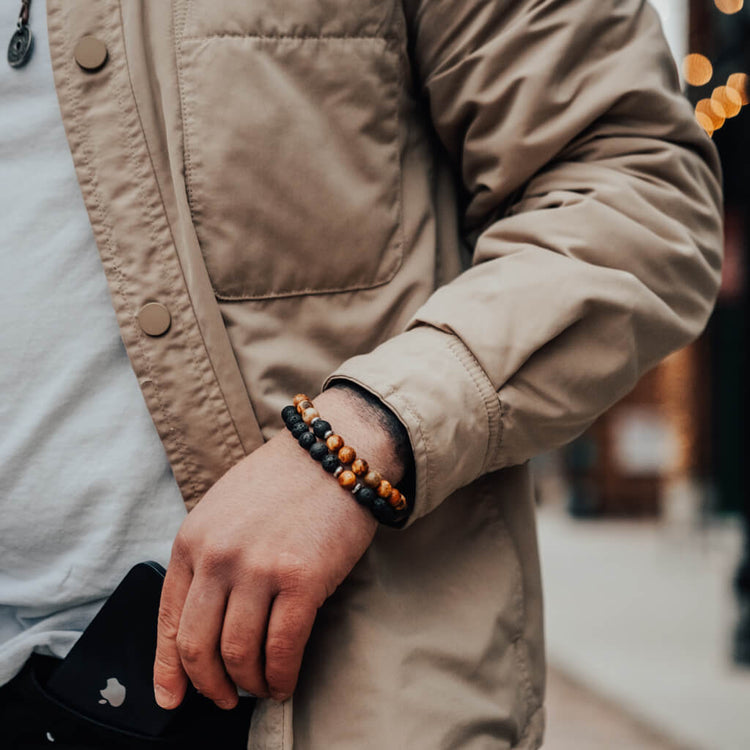 Product Details
An easy way to bring balance and harmony into your life, and your fashion sense, is with this set of camel agate and black lava rock bead bracelets. A dynamic duo, each made with the same gemstones, but in opposing configurations; one bracelet features mainly camel agate gemstones with a single lava rock centre, while the other showcases mainly lava rock with a single camel agate centre. Both bracelets also incorporate a bit of hematite to help balance and ground the look. 

Just as Yin and Yang are inseparable opposites - so too are these bracelets. They go great together, but another option may be to keep one and gift the other to your bestie or significant other to symbolize how your two halves together make you both feel complete. Whichever you choose, it's a fun way to show off your unique style, and to help carry positive vibes with you throughout the day and well into the night.
Featuring camel agate, lava rock & hematite beads

Made with stretch cord to easily slip over the wrist
Sized to fit approx

 

6-1/4" (15.9 cm) - 7-1/4" (18.4 cm)

Choose from matte gold accents or shiny pewter accents

* last 2 photos - 
model & 📷: Baris Alkis - instagram.com/pariswithab