you are beginning to damage my calm // leather and copper double wrap bracelet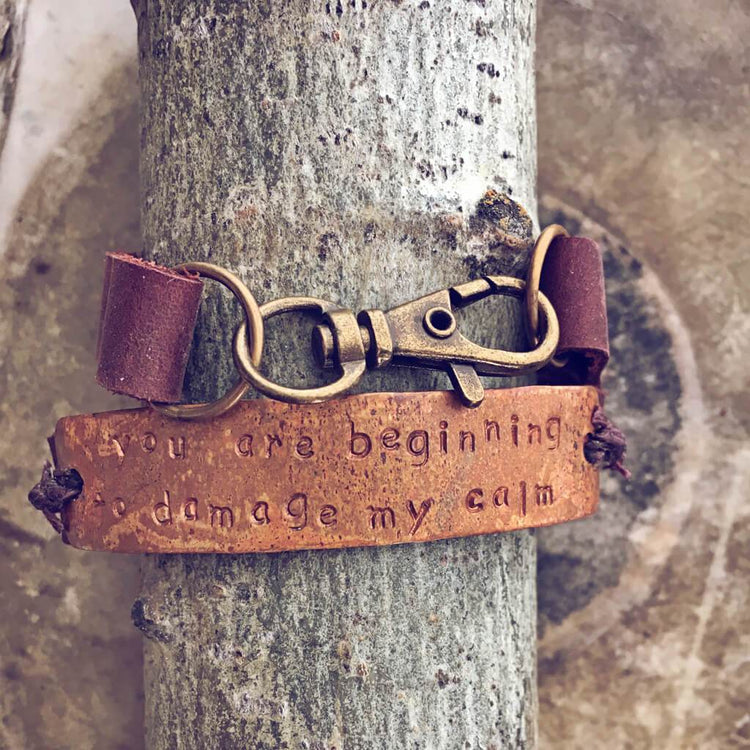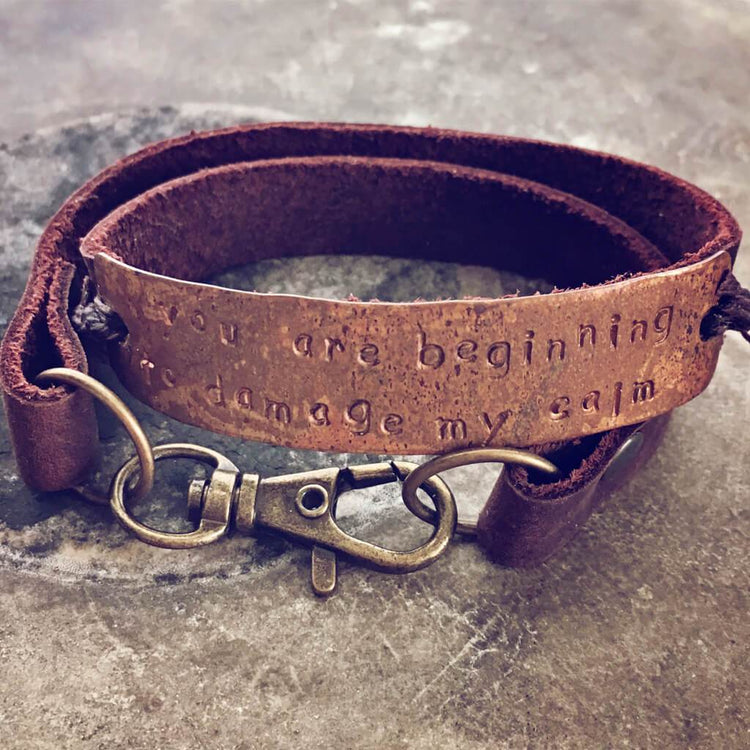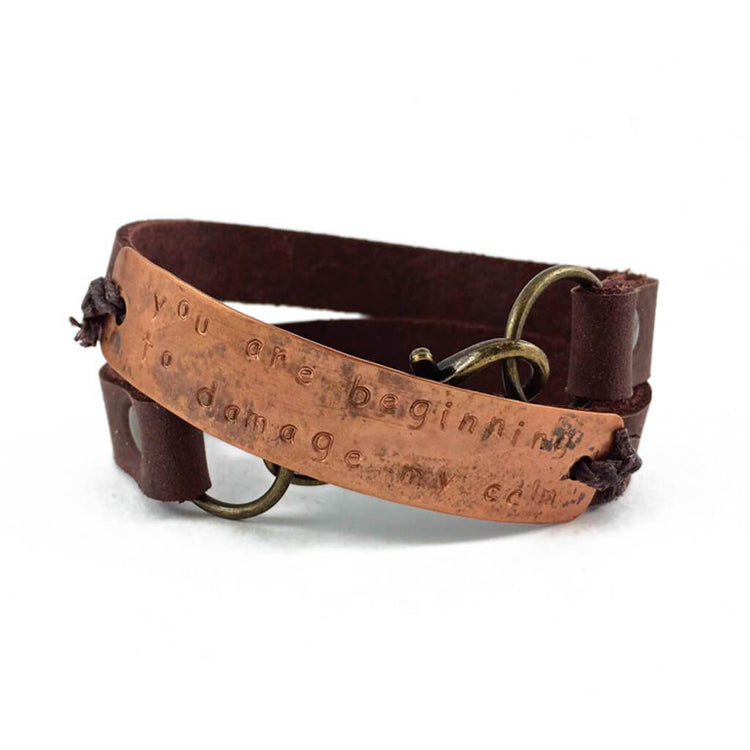 Product Details
The hammered & marked copper tag on this bracelet is hand stamped with a line from Joss Whedon's - Firefly / Serenity ... " you are beginning to damage my calm" 
Rustic and edgy ... for the true Browncoat

Simple, strong, enduring—a supple leather bracelet that wraps to fit and fastens with a large brass swivel clip clasp.
The burgundy brown leather portion of this bracelet measures approximately 15" (38.1 cm)  without the clasp or approximately 17" (43.2 cm) with the rings & clasp, and will wrap twice around an approx 7" (17.8 cm) - 7-1/2" (19.1 cm) wrist. 

An urban piece that can be worn everyday - and looks fantastic on it's own, or with other bracelets to create a layered look!! Looks even better with age .... perfectly imperfect.

Please note that each piece of copper is unique and may have different colorings/ markings than exactly as shown - also, due to the nature of handmade ... the handstamped lettering may differ slightly from photos.